Calvin - Director of Awesome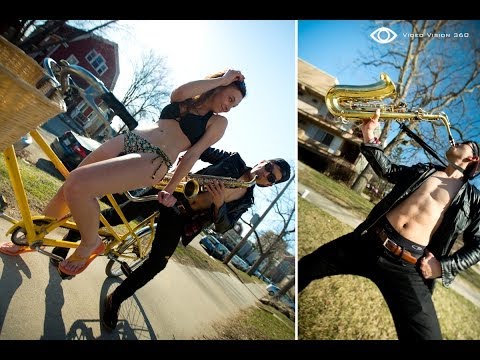 Calvin had his social media team follow around for the day, just so you could see what life was like for the Mojo in the Morning's Director of Awesome.
A huge thanks to his team! -
The Midnight Oil Group - Lauren and Deanna
It's hard to keep up when your #clients are this awesome. #DirectorofAwesome @mojointhemorn @mrcalvingee http://t.co/O6NhDgu6cs

— midnight oil group (@midnightoilgrp) April 14, 2014
Ryan his video ninja from Video Vision 360:
Understatement. RT "@MrCalvinGee: @midnightoilgrp thanks for being part of the team. Couldn't do it without you."

— Ryan Doyle (@RyanClarkDoyle) April 13, 2014
Jack Kennedy the musical genius making the soundtrack to his life:
The Director of Awesome @MrCalvinGee spinning the tracks as JDK throws down a verse...just another day… http://t.co/5MUaeImFp3

— JDK and Rey (@JDKandRey) April 12, 2014


And an even bigger thanks to all the people who let Calvin be awesome!
And check out some of the listeners who hit him up!
@MojoInTheMorn @MrCalvinGee give the Midwest a few sunny days & a weekend and #instagram becomes instaflood, we're out of hibernation!

— Alexandra Brandt (@Alej_Sasha) April 12, 2014
Today was a good day😎 @mrcalvingee ryanclarkdoyle @mojointhemorn #DirectorOfAwesome http://t.co/HHwfwvZNFh

— Mike Martin (@GoMikeMartin) April 14, 2014
Leave it to the #DirectorOfAwesome @mrcalvingee to win a ladies heart via tandem bike saxophone… http://t.co/gu59gjYUl8

— Olivia Raxter (@ohh_rax) April 12, 2014
"@MrCalvinGee: Yesterday's insanity:A day in the life of the #DirectorOfAwesome. Vid - http://t.co/p8RsgPwtTV" #livingthedream #GoCalvin🎷 👍

— ⓇⒶⒸⒽⒺⓁⓁⒺ (@RachelleLee74) April 13, 2014